Collapsible content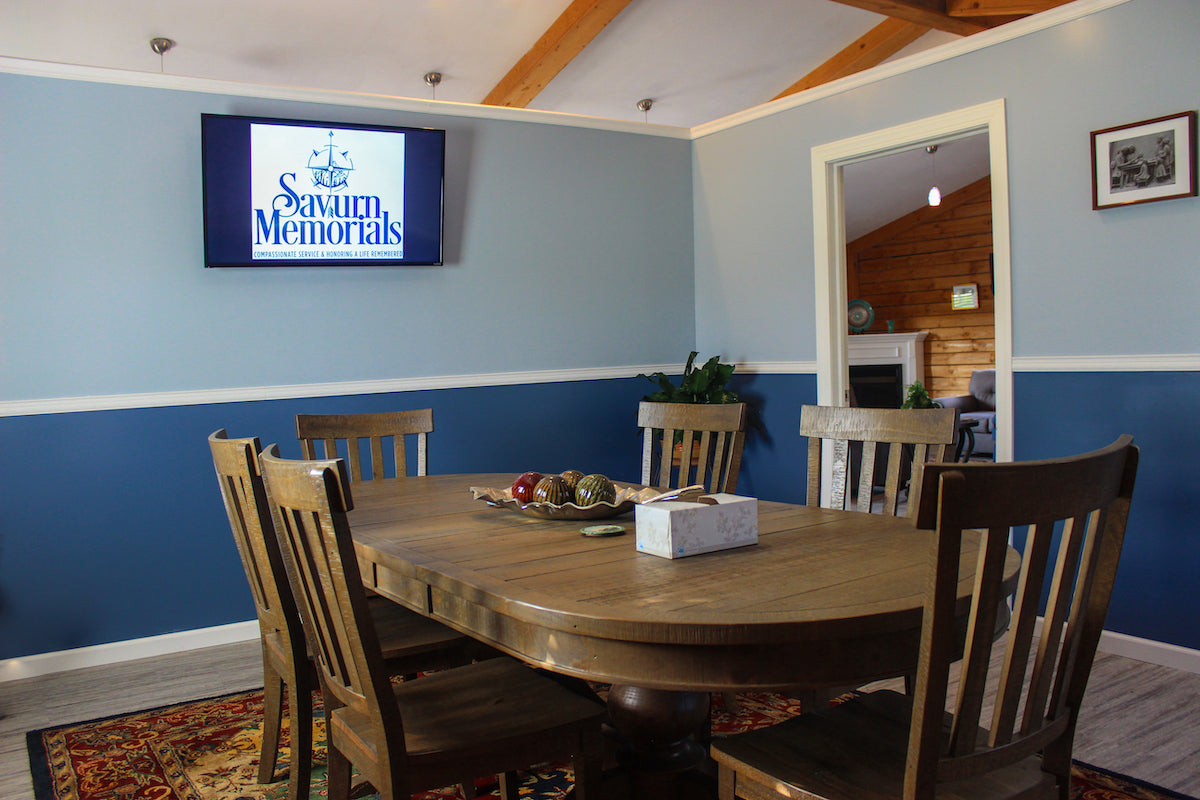 WHAT SHOULD PEOPLE EXPECT WHEN WORKING WITH SAVURN MEMORIALS IN CHOOSING A MEMORIAL/MONUMENT?

Answer: Savurn Memorials understands the importance of creating a unique and personalized grave marker as a memorial to a person's life.  We will meet with family members to discuss different design options, requested inscriptions, size specifications and more in a warm and welcoming setting.  From there we will work to meet your needs and wishes, while adhering to any cemetery restrictions or guidelines.
HOW LONG DOES IT TAKE TO GET A MEMORIAL/MONUMENT MADE?

Answer:  This varies based on several factors such as material and style of the headstone selected, inscriptions, etchings and other special components desired.  However, you can estimate between 8-12 weeks, since the stones and designs are primarily hand-carved.
WHAT IS THE TYPICAL COST OF A HEADSTONE, GRAVE MARKER OR MONUMENT?

Answer:  Again, costs will vary based on what is selected.  As mentioned previously there are many aspects that are taken into consideration when designing the perfect memorial/monument.  Savurn Memorials will work with each family to ensure you receive the best option for your family at a price that fits within your budget.
CAN YOU PRE-ORDER A MEMORIAL/MONUMENT?

Answer:  Yes. Headstones can be pre-ordered as a means of ensuring that your wishes or those of a loved one are carried out.  It can also lighten the burden placed on children and family members once someone has passed.
CAN YOU ADD TO AN EXISTING HEADSTONE?

Answer:  Yes.  If you want to add something extra to an existing memorial/monument such as a name, date or inscription, Savurn Memorials can take care of that for you.